| | |
| --- | --- |
| | |
Fri. March 6th
8:30PM - 11:59PM doors at 8:00PM
Small Town Artillery
,
Little Destroyer
,
Phono Pony
$10-$30 + s/c
Sat. August 27th 2016
Legends Valley Music Festival
sublime with Rome
,
Dirty Heads
,
The Boom Booms
,
Vince Vaccaro
,
Los Furios
,
Redeye Empire
,
The Librarian
,
Forgotten Rebels
,
Back Eddy and the Procrastinators
,
Northcote
,
Phono Pony
,
Dope Soda
,
Gisto
,
Firewoodpoetry
,
Kutapira
Sat. February 27th 2016
International Sword Swallowers Day
Neil E. Dee
,
Vivianne Oblivion (Sword Swallower)
,
Lindsay-Marie (Sword Swallower)
,
FattMatt (Sideshow)
,
Phono Pony
Phono Pony
Glam / Garage from Vancouver BC
Phono Pony are glam/garage duo based out of Vancouver, B.C. Consisting of guitar, drums, synth, theremin and vocals, the multi-instrumental talents of Michael Kenyon and Shay Hayashi prove the age old adage that less is more. The strange musical charisma the two emanate on stage relays a compelling performance to their audiences. Kenyon's vocals project a gritty elegance that you've been waiting for since the grunge days came and left without saying goodbye. His guitar tone beckons you to squint and study his setup. Kenyon's agility to caress chords isn't interfered with by his stage antics. Hayashi is a blonde hurricane, one you can't help but watch in awe and fear. With a uniquely honed drumming style, she compliments and anchors the beautiful grit her band mate brings forth.

"...their barebones methodology scattered like a broken beer bottle, there's something demented and gluttonous about Phono Pony." -Elevtrtrax

Their diverse sonic, creativity and conviction as songwriters have landed them gigs alongside Sublime w/ Rome, Bif Naked & The Sheepdogs within their first year as a band (2016). The duo's latest release "Death By Blowfish" was produced and mixed by Howard Redekopp and followed with the recent completion of their 2017 Canadian tour. Phono Pony are currently working on a full length album for release this year. Outside of their art, the two operate a community music studio in Vancouver called The Woods Studio.
No audio samples have been linked to this profile.
Videos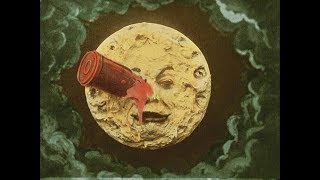 Current Lineup
| Name | Role | Dates |
| --- | --- | --- |
| Michael Kenyon | Guitar / / Vocals / / Keys / / Theremin | 2016-present |
| Shay Hayashi | Drums / / Vocals / / Keys / / Percussion | 2016-present |
Status:
Available for Shows/Gigs
- Last confirmed Jan. 23, 2018