Sat. May 16th 1970
@ Lougheed Highway
Mission BC
(All Ages)
Stawberry Mountain Fair
Anvil Chorus
,
Seeds Of Time
,
Jambourine
,
Redbone
,
Albert Collins
,
Big Brother
,
D'jango
Anvil Chorus
from Vancouver BC
Label:
New Syndrome Records
Broken Up
- Confirmed:
May. 30, 2020 (Archived)
TJH - The Trials of Jayson Hoover changed their name to Anvil Chorus in January of 1970 to reflect the heavier sound they had developed during 1969 as TJH. The three 45s on released on The New Syndrome label in early 1970 by Anvil Chorus were previously recorded by The Trials of Jayson Hoover before this temporary name change.
No audio samples have been linked to this profile.
Videos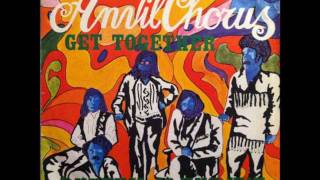 Posted: Jul. 27, 2020
Filmed: Jan. 1, 1976
Status:
Broken Up
- Last confirmed May. 30, 2020