Pennan Brae
Pop / Rock / Indie / Acoustic from Vancouver BC
Available for Shows/Gigs
- Confirmed:
Dec. 5, 2019
Pennan Brae is a Vancouver-based singer-songwriter whose music has a vintage 1970s tinge employing lush string arrangements, roaming pedal steel guitar and a rich, driving beat.

Brae's 4th release, The Astronot, features 11 songs that serve as a soundtrack for the accompanying feature film The Astronot which Brae wrote, co-produced & acted in. The album was recorded at Blue Light Studio in Vancouver with Producer Kaj Falch-Nielsen, with additional sessions taking place in Los Angeles with renowned drummer Steve Ferrone (Tom Petty & The Heartbreakers, Eric Clapton, Duran Duran) and INXS bassist Garry Gary Beers. "Hearing Steve Ferrone lay down the drums and Garry Gary Beers adding bass on 'Walk With Me' and 'Crashland' is the highlight of my career," says Brae. Composer/Producer Eric Alexandrakis served as a mentor and one of the producers on The Astronot and it was he who brought in Steve and Garry.

Producer Kirk Kelsey (Creed) joined the crew, working with Brae to make magic on the mixes, which include several mixes Brae had never used before - violin, cello, mandolin, pedal steel guitar and banjo. "Kirk has such a wonderful touch & sensitivity with the tracks. His mixes gave the album a cinematic feel," says Brae. The Astronot was mastered by Grammy Award winning engineer Sean Magee (The Beatles Remasters, Pink Floyd, U2) at Abbey Road Studios.

Mostly The Astronot was the opportunity for the progress & change that Pennan Brae had been looking for. "My goal was to write an album instead of a group of separate singles. I wanted this record to flow from Song 1 to 11 & I think we did that. I hope listeners will enjoy hearing it unfold."
Videos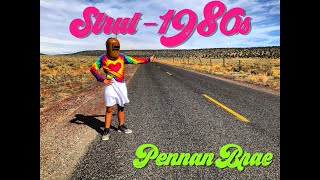 Posted: Dec. 12, 2019
Filmed: Dec. 11, 2019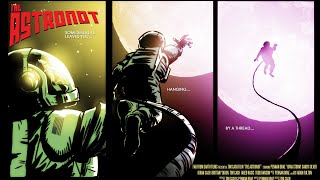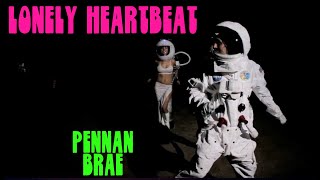 Status:
Available for Shows/Gigs
- Last confirmed Dec. 5, 2019