no upcoming shows listed (solo, or for current projects)
Bacchus Barua
"Bacchus"
Active / Available
- Confirmed:
Nov. 10, 2019
Label:
Independent
Grunge from Vancouver BC
Instruments: Vocals, Guitar, Composition/Songwriting
details
The Belief Experiment is a grungy power-trio based in Vancouver, BC. The band represents a confluence of two music scenes - with Bacchus Barua adding the sound of New Delhi's underground circuit to Cameron and Steven's Vancouver pedigree. With songs ranging from acoustic ballads, to filthy punk anthems, and pop-infused melodies layered over odd time signatures, the band has taken its deliberately raw sound to several well-known local venues – and has also been asked to leave a couple for being too loud and raucous.
Audio Samples
| Track | Play | Save |
| --- | --- | --- |
| Millennial Scream (Radio Edit) | | |
View all tracks for this artist (1)
Available for paid gigs

Videos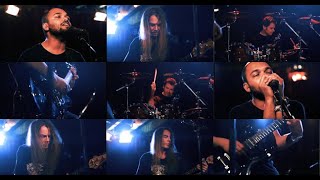 Posted: Nov. 7, 2019
Filmed: May. 11, 2018
Listing last updated/confirmed Nov. 10, 2019